Warning: count(): Parameter must be an array or an object that implements Countable in /home/manowar/omotenashi-sasebo.com/public_html/wp/wp-content/themes/fbs/single-experience.php on line 99

TOMBOY for hair
yukata experience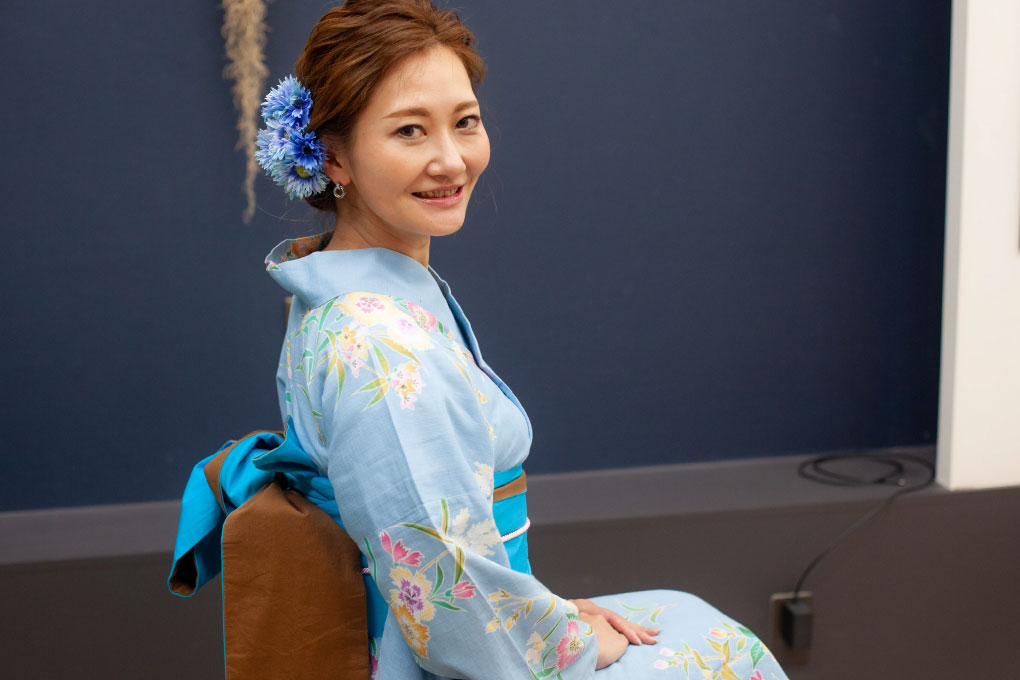 TOMBOY for hair, located in the Sanka-cho Shopping Arcade, is a beauty salon frequented by many American customers on a regular basis. Our salon has a "Kids' Corner," so customers can feel free to visit us even with their children.
If you want to experience and learn about Japanese culture, we at TOMBOY for hair can also propose a type of unique, traditional Japanese clothing that you can easily try on without stress: We offer a special service teaching you how to put on a yukata. When you have chosen a yukata with your favorite colors and patterns and have changed your appearance by putting on the yukata and having your hair styled in a special fashion, why not enjoy a meal or a cup of coffee or tea at a restaurant or café nearby, wearing the yukata and sporting your new hairstyle?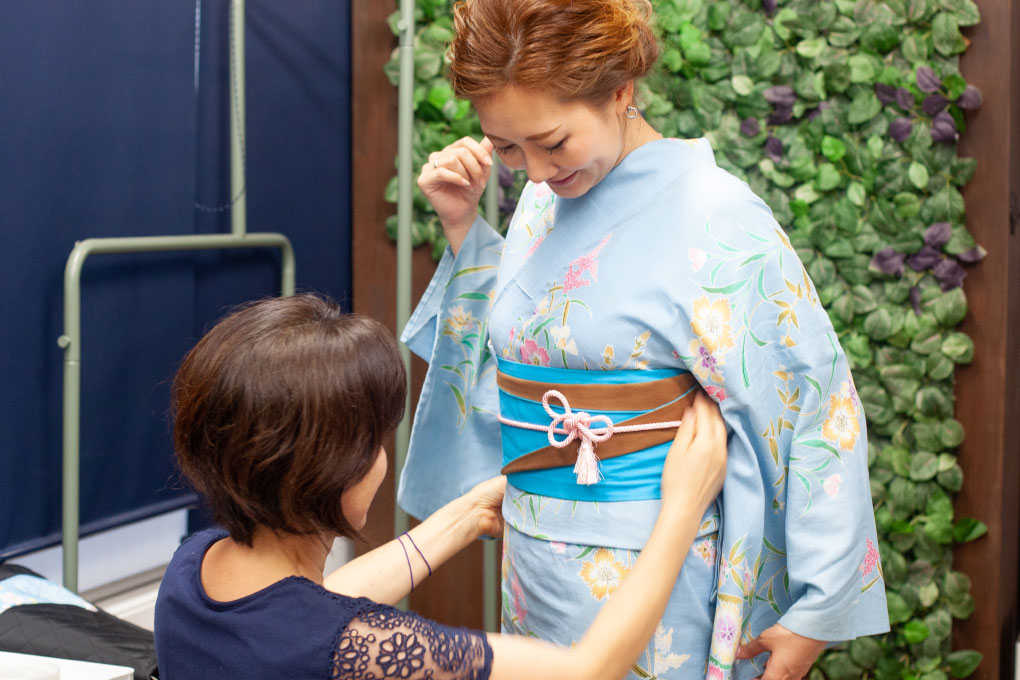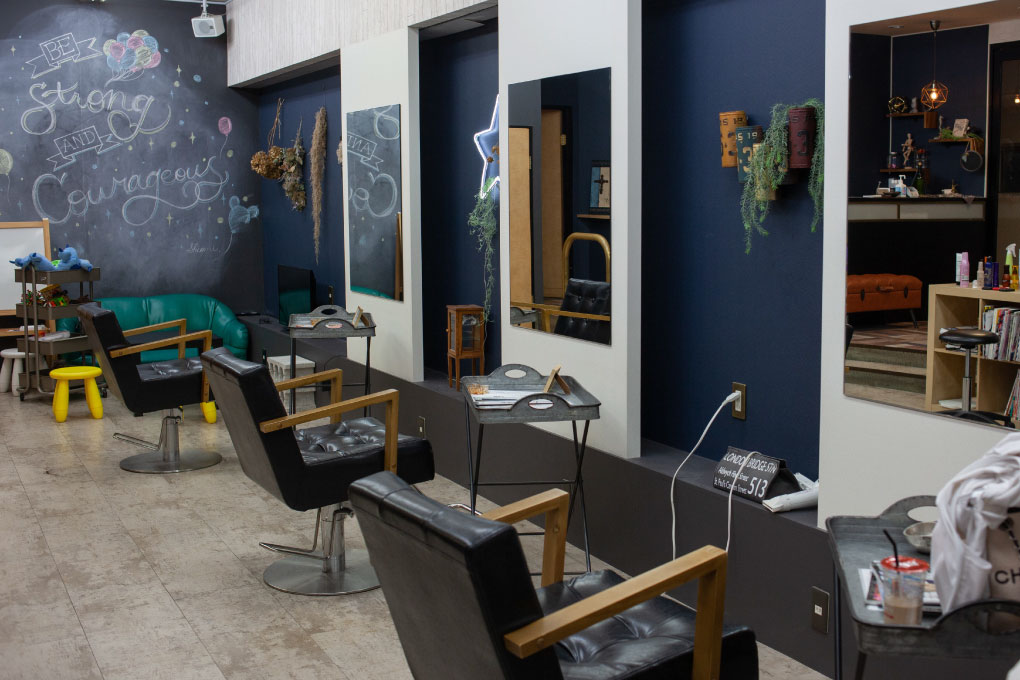 Owner's comment
Since we want you (customers from abroad) to have unforgettably enjoyable memories of your stay in Japan, we have prepared a yukata for you—which will allow you to experience wearing a kimono, the traditional clothing of Japan, in a casual and easy manner. (A yukata is a casual version of a kimono.) Please enjoy the changes in your appearance and image that you can experience by coordinating the yukata with different obi (traditional Japanese belts) and various other accessories; such stylish changes through coordination are unique characteristics of wearing traditional Japanese clothing.
For footwear, we have a few pairs of geta (traditional Japanese clogs); however, if you plan to go out wearing a yukata, it would be easier for you to walk if you bring your own pair of sandals that you're already accustomed to. We hope you'll relish the dazzling world of traditional Japanese apparel!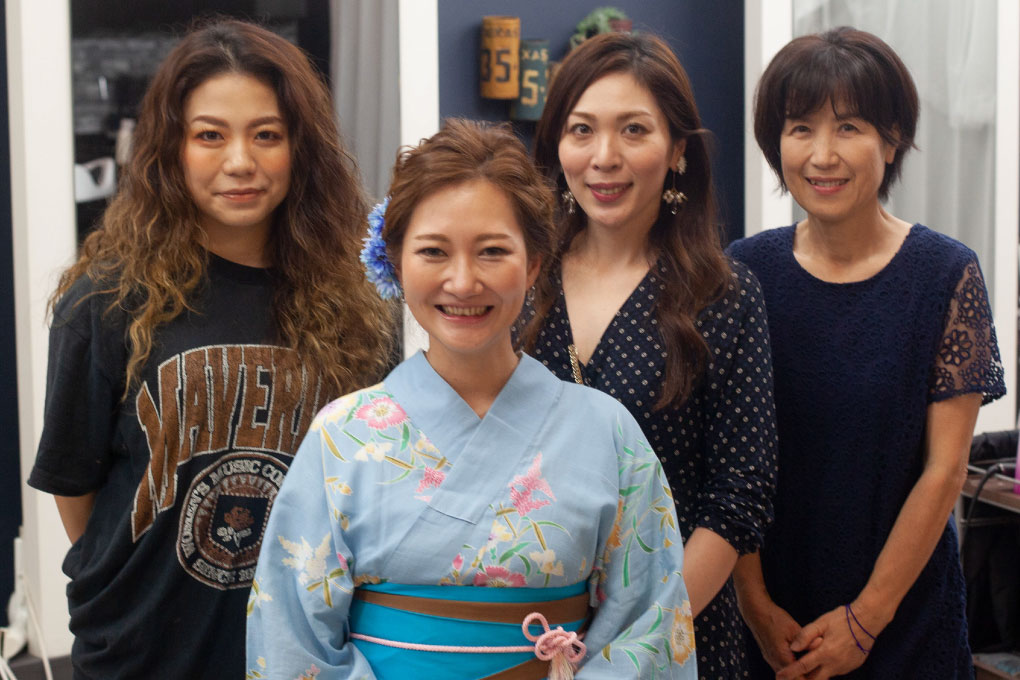 ---
Address
2F of the building, 4-25, Sakaemachi, Sasebo City, Nagasaki Pref., Japan
Phone
0956-59-7029 (in Japan)
Hours
10:00-19:00
Closed
Mondays and 3rd Tuesdays of the month
URL
Notes and fees for the experience
Fee for the "Yukata experience" service (learning how to put on a yukata): 7,000 yen or higher
* Reservations must be made at least 10 days prior to the date you wish to use this service. Please send a message by Facebook or Instagram.
Experience duration
approx. 60 minutes (including the time required to put on the yukata and have your hair arranged)
Person in charge